Olay Regenerist Wipes or Cleanser FREE at Target!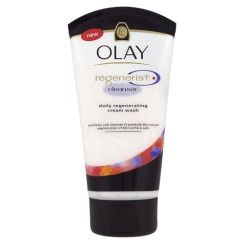 Tomorrow (10/2) we'll see a nice $3.00 off Olay Regenerist Products coupon in the Proctor and Gamble! Today a $3.00 off Target Mobile coupon was sent out via text! Check out this Extreme Coupon deal:
Olay Regenerist Cleanser or Wipes $5.99, Regular PriceUse $3.00/1 Olay Skin Care Regenerist or Pro-X (excludes trial size), Target Coupon from Target Mobile Coupon
And Use $3.00/1 Olay Regenerist facial moisturizer or facial cleanser, excludes trial size Limit 4 Like Coupons per transaction from PG 10/2 (exp 10/31)


Final Price: FREE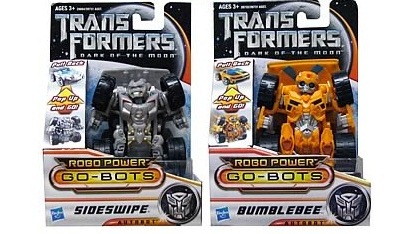 the Target Printable coupon for the Transformers toy is a Manufacturer one! That means…stackable! You can only use Mobile Coupons once, so we won't exactly be able to stock up, but this is still a GREAT freebie!
Transformers Dark of the Moon Go-Bots $9.99, Regular Price
Use $5.00/1 Transformers: Dark of the Moon Action Figure, Target Coupon from Target Mobile Coupon
And Use

$5.00/1 – Transformers Dark of the Moon Toy Purchase, $5.99 or More, Manufacturer Coupon – (target.com)




Final Price: FREE
Also, there is a current rebate promotion at Hasbro. When you purchase $20.00 worth of Transformers Dark of the Moon products, you can
request a FREE Transformers gift pack
. It isn't clear if the total needs to be before or after coupons.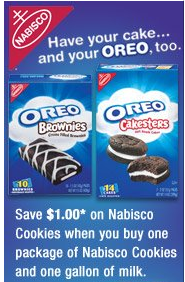 $1.00/1 – Nabisco Cookies WYB 1 Gallon of Milk – (facebook.com)
On the first day of every month Nabisco releases a great coupon! We all have to buy milk anyway, and if you wait to use the coupon at one of the stores that puts the smaller bags or boxes of cookies on sale for $1.00, they end up being free!! This coupon is available now for the first 25,000 responders and must be used by 11/16.

Here are this week's Walgreens deals. Pricing is valid 10/2 – 10/8.
Hershey's Halloween Candy, 1.2 or 1.55 oz or Peeps, single – 8 pk $0.39
Limit 6
Select Post Cereal, 11 – 24 oz or Select Quaker Cereal, 13 – 16 oz $2.00
When you buy 2, Limit 4
Use $1.00/3 Quaker Life Cereal, Oatmeal Squares cereal 12 – 24 oz or Instant Oatmeal from Pepsico 10/2
Final Price: $1.67 each when you buy 3
Mars, Nestle or Hershey's, 10.23 – 12.5 oz $2.50
When you buy 2
Use $1.50/2 Mars Chocolate Fun Size Packs, any 11 oz+ from All You 10/2011
Or
$1.00/2 – Wonka Bags or Various Nestle Fun Size or Miniatures, Any – (nestlefamily.com)
Or $1.00/2 Nestle Fun Size Bags, Any 9 oz+ from All You 10/2011
Or $1.50/3 M&M's Bags of select fun size bars from RP 9/25
Or $1.00/3 Reeses, Kit Kat, Hersheys, York, Almond Joy, Mounds, PayDay, Jolly Rancher, Milk Duds, Whoppers, or Twizzlers Candy, any 9 – 22 oz. Snack Size Bags from SS 9/25
And Use $1.00/2 Hershey's Fun or Snack Size Candy, 10.5 – 11.6 oz or Reese's Peanut Butter Pumpkins, 6 pk from Walgreens October Booklet (will take off $4.00)
Or Use $1.00/2 Mars Fun Size Candy, 10.23 – 11.5 oz from Walgreens October Booklet
Or $1.00/2 Nestle Fun Size Candy, 11.5 or 12.5 oz from Walgreens October Booklet
Final Price: As low as $1.25 each when you buy 2
Cottonelle Bathroom Tissue, 12 large rolls $5.00
Use $1.00/1 Cottonelle Toilet Paper, any 12-pack or larger from SS 9/11
Or $0.75/1 Cottonelle Toilet Paper, any 12-pack or larger from SS 9/11
Or $0.50/1 Cottonelle Toilet Paper, 12 pk+ from SS 10/2
Or
$0.50/1 – Cottonelle Toilet Paper, any 4 ct+ – (bricks.coupons.com)
And Use $1.00/1 Cottonelle Toilet Paper 12 large or Ultra large rolls
Final Price: As low as $3.00
Tide Lanudry Detergent, 22 – 32 loads $5.99
Use $2.00/3 Tide Detergents, Downy, Tide Stain Release or Bounce from PG 10/2
Or $0.50/1 Tide Detergents, Downy, Tide Stain Release from PG 10/2
Or $0.50/1 Tide detergent from RP 9/25
Or $1.00/2 Tide Detergents, Downy, Tide Stain Release or Bounce from PG 10/2
Or $1.00/2 Tide Detergent from RP 9/25
Final Price: As low as $5.32 each when you buy 3
L'Oreal Preference or Feria Hair Color $6.50
With in ad coupon, Limit 4
Use $5.00/2 L'Oreal hair color products, any from RP 8/14
Or
$2.00/1 – L'Oreal Shade of Feria – (lorealparisusa.com)
Or $2.00/1 L'Oreal hair color product, any from RP 8/14
Or $2.00/1 L'Oreal Preference, any shade from RP 8/28
Or $2.00/1 L'Oreal Hair color Item, Any from SS 8/21
Or $2.00/1 L'Oreal Shade of Preference, Any
Nature Made Vitamins or Supplements (excludes sleep aid soft gels 30 ct.)
Buy 1 Get 1 Free, Limit 6
Use 2 $1.00/1 Nature Made Fish Oil from SS 10/2 (exp 11/2)
or 2 $1.00/1 Nature Made Vitamin B from SS 10/2 (exp 11/2)
or 2 $1.00/1 Nature Made Vitamin D from SS 10/2 (exp 11/2)
Final Price: Varies
Just The Basics Purified Water, 16.9 oz 24 pack $2.98
Limit 4
Mars Chocolate, Wrigley's Fun Size or Hershey's Snack Size Assorted, 9.34-11.6 oz or Twizzler's Twists, 22 oz $2.50
Limit 4
Use $1.00/3 Hershey's Snack Size Bags of Reese's, Kit Kat, Hershey's Milk Chocolate, York, Almond Joy, Mounds, Pay Day, Jolly Rancher, Milk Duds, Whoppers or Twizzlers from SS 9/25 (exp 10/15)
or $0.50/1 Twizzlers Candy, 10 oz or more from SS 8/7 (exp 10/31)
Final Price: $2.16 each when you buy 3
Vicks NyQuil, DayQuil 12 oz or Liquicaps 24 ct, Nature Fusion 8 oz or 20 ct $6.00
Buy 2, Receive $3.00 Extra Bucks, Limit 2
Use 2 $1.50/1 Vicks Nature Fusion Product, Limit 4 Like Coupons per transaction from PG 10/2 (exp 10/31)
or 2 $1.00/1 Vicks Product, Limit 4 Like Coupons per transaction from PG 10/2 (exp 10/31)
Pay $9.00, Receive $3.00 Extra Bucks
Final Price: $3.00 each when you buy 2
Dawn, 9-10.3 oz $0.97
Use $0.50/1 Dawn Plus products, Limit 4 Like coupons per transaction from PG 10/2 (exp 10/31)
or $0.25/1 Dawn products, Limit 4 Like coupons per transaction from PG 10/2 (exp 10/31)
Final Price: $0.47
Spend $30.00, Receive $10.00 Extra Bucks when you purchase select household products, Limit 1
Charmin Big Rolls, 16 pack $10.00
$1.00/2 Charmin products, Limit 4 Like coupons per transaction from PG 10/2 (exp 10/31)
Bounty Paper Towels, 8 pack or Bounty Basic, 12 pack $7.49
$1.00/1 Bounty 6-roll ct towels or larger OR (2) towels or napkins any size, Limit 4 Like coupons per transaction from PG 10/2 (exp 10/31)
2x Ultra Gain or Tide Liquid, 19-32 Loads, Powder, 31-40 Loads $5.97
$2.00/1 Tide or Gain powder detergents, Limit 4 Like coupons per transaction from SS 9/11 (exp 10/31)
$1.00/2 Tide detergents, Limit 4 Like coupons per transaction from RP 9/25 (exp 10/31)
$2.00/3 Tide Detergents, Downy or Tide Stain Release or Bounce products, Limit 4 Like coupons per transaction from PG 10/2 (exp 10/31)